Our All-In-One Solution allows your business to
accept the payments of the future!
You can accept Apple Pay, EMV/Chip Cards, credit and debit cards, and EBT with one small device on your countertop.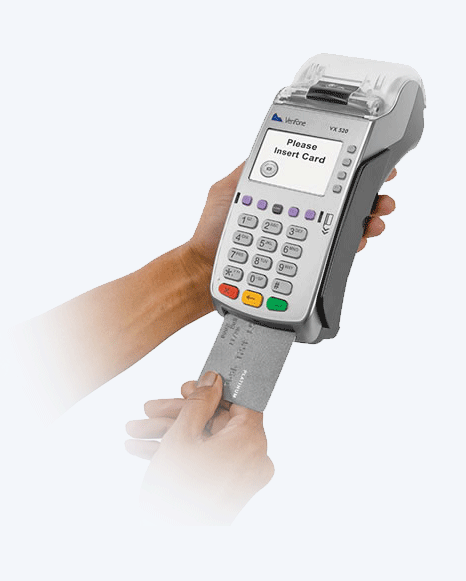 Apple Pay is easy to set up and gives your customers a simple and secure way to pay with the devices they use every day. Other mobile phones, such as the Galaxy S5, also has mobile wallet technology. Let your customers pay the way they want to.
In this era, businesses need the ability to aept all forms of payments including credit card, debit cards and EBT/SNAP cards. If your business can't aept these forms of payments, you risk loosing your customers to the business next door.
What are you waiting for?
Sign up to get your FREE equipment today!
Are you aware of the chargeback liability shift?
In October 2015, the reponsibility for counterfeit credit card transactions will shift to you if you do not have the ability to aept chip card payments! Also known as EMV, these types of credit cards have a small microchip that replaces the need for the black magnetic strip on the back of credit cards. Get your free equipment today, before the this liability shift ours.